This was a World Cup project done for Hotlink. The brief was to create limited collections of World Cup themed top-up cards that can be joined as 1 kick-ass illustration. If you collect all 6 cards, you win a free Addidas or Nike jersey. So this is the illustration that I came up with.
Due to the fact that Hotlink is not an official World Cup Sponsor, so we couldn't mention about World Cup or use the face of any existing players. So I created 6 different characters that represents different positions of football players on the field.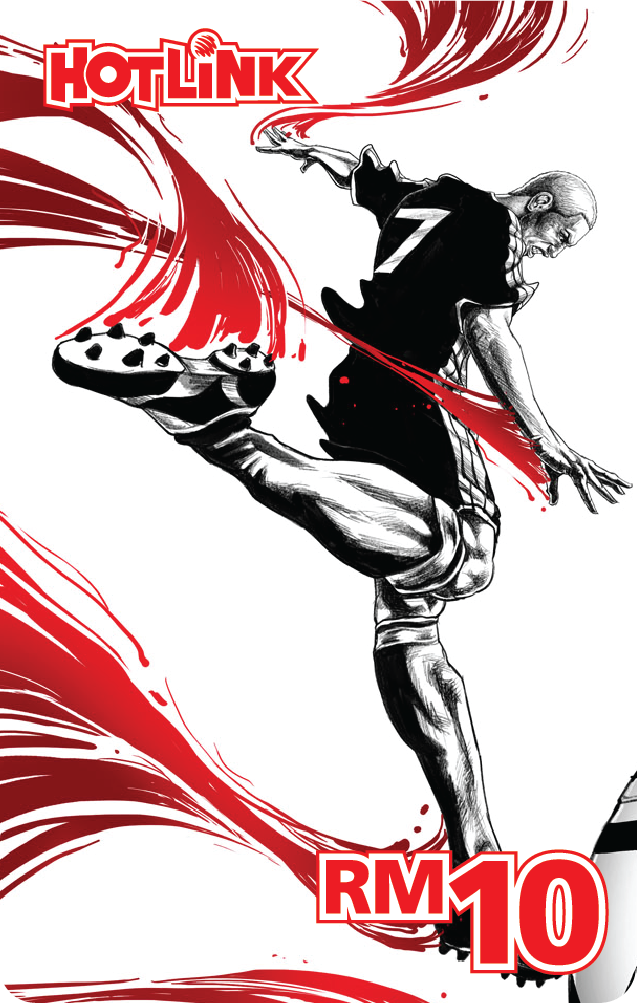 Initial style explorations.